Is business administration in demand in Canada?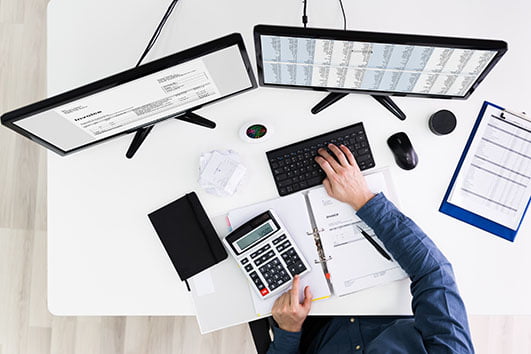 Canada is one of the world's most popular and preferred destinations for higher education. It is home to some well-renowned and internationally recognized institutions offering a plethora of easily accessible and affordable courses for international students. The colleges and universities in Canada are both publicly funded and privately funded. Now, if we talk about in-demand courses in Canada, one field in great demand here is the diploma in business administration. Earning a certificate in business administration is a great way to enter the modern business landscape.
Demand for business administration in Canada
Interestingly, Canada has a very high demand for business administration degrees. Business administration is integral for the smooth running and functioning of any organization. It is a broad field that includes many roles, growth opportunities, and business settings. The individuals involved in the business administration division ensure that business and organization run effectively, efficiently, and profitably.
A business administration degree is a specialized degree. Thus, students have the liberty to study any core subject depending on personal interests and future objectives. Earning a diploma certificate in business administration can open the door to a range of highly in-demand careers in the modern business landscape.
Business administration course structure
A diploma program in business administration in Canada usually lasts one or two years, depending on the university. This course is considered to be one of the most insightful academic programs as students can gain a lot from this course, including:
Understanding the key techniques and theories of successful businesses, including managing the finance, fundamental principles of marketing, and creating effective strategies;
Efficiently using cognitive and problem-solving skills to improve communication to operate effectively in a team or individually;
Helps develop necessary skills and knowledge to make an impact in the workplace by understanding the relationship between business and local, national, or global environments;
These are the key takeaways of a well-designed business administration program. A student experience holistic development because of the carefully designed curriculum that incorporates the following important modules and practical work experience that ensure a well-rounded knowledge of the business administration division:
Fundamentals of business communication
Business environment
Managing financial resources
Organizational Behaviour
Marketing principles
Business decision making
A business administration course offers a versatile qualification that can lead you to work in various industries. Pursuing a one-year diploma in business administration from a leading institution in Canada can allow graduates to seek employment in various fields, including human resources, finance, marketing, and management. The business administration diploma program is one of the most highly recognized and has profound values in career aspects across the globe. This tailored course will equip an individual with the knowledge, skills, and tools to effectively manage the business and uncover efficiencies that can boost productivity.
With the expansion of business in Canada, the demand for highly qualified business administration professionals with in-depth knowledge of finance and economics is rising at an accelerating pace. So, now is the best time to pursue a diploma in business administration that can offer you a futuristic and industry-aligned career. Apply now!