How to Handle a Car Accident as an Undocumented Immigrant?
When you are in your own country, you know how things are handled and how some of the basic laws work. But as an undocumented immigrant, you may be doubtful whether a claim for personal injury or wrongful death can be filed.
As an undocumented immigrant, you don't need to worry, as you have the right to file a lawsuit for financial compensation or injury as a victim of an accident. All this will be handled according to immigration law.
If you fear getting deported then put your worries to rest because you can't get kicked out of the country just because of reporting a car accident or seeking medical attention.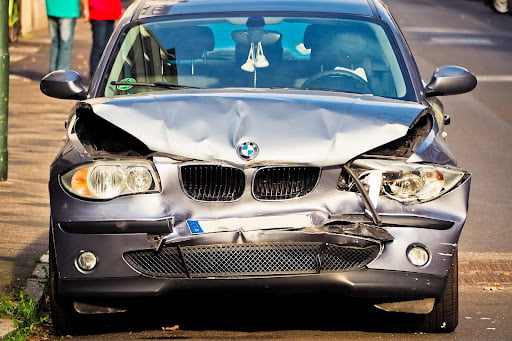 What to do After the Accident?
Normally, undocumented immigrants fear reporting an accident to concerned authorities. But no matter what your immigration status is, you should follow the same protocols as any other driver. If you flee the scene in fear of deportation, it could backfire on you.

Read More: Happy New Year 2023 – Here's when and why we celebrate the holiday.
Here are some steps you can follow after a car accident.
Instead of leaving the scene, gather all the evidence to claim your innocence and receive compensation.
Make sure to exchange information with the other driver such as contact number and insurance information.
Cooperate with the police investigation. Tell them your name and contact information but refrain from offering details of your immigration status.
Seek Medical Help
Just like any other person injured, you are supposed to receive immediate medical help if you have sustained any injuries in a car accident. Do as your doctor says and complete your treatment process.
Get a record of your injuries and a doctor's note to support your personal injury claim. If you don't emphasize your injuries then it will be harder to receive full compensation. 
Read about: Best 25 Telugu Dubbed Movies of all time as per IMDb
Why Make a Compensation Claim?
Even after gathering the evidence and medical records, you may end up not filing a claim. But in fact, anyone who has been hurt in a car accident is entitled to fair compensation. Your immigration status has no role in it so make sure you go for it.
For your compensation claim, you can receive the following:
Compensation for repairing your vehicle.
A sum for your medical bills and rehabilitation for your recovery.
To cover the wages you lost because of injury.
A sum to cover the lost work opportunities.
Hire an Experienced Attorney
Most importantly you need an attorney by your side since you are living in a foreign country with little to no knowledge of the laws and conditions. You can hire a personal injury or car accident lawyer from a top law firm. It would be best if they know their way around immigration law as well.
You may get denied an insurance claim because of your undocumented status. If the driver at fault gets to know about your status, they will take advantage of your situation and try to settle with far less than you the actual value. This is the reason why you should hire a lawyer right away to get the compensation value you deserve.
Also read: Flewed out movie 2020 tyler perry