Pennsylvania Landlord-Tenant Laws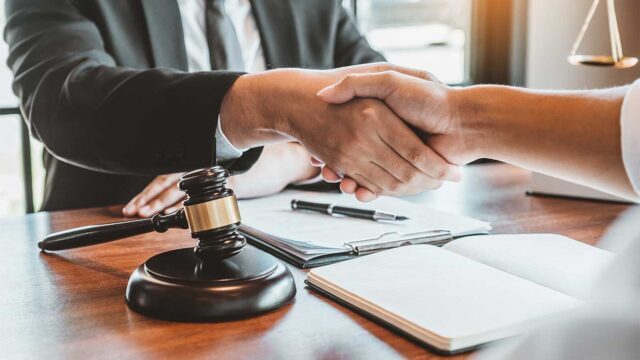 The Pennsylvania real estate market has many great opportunities for landlords. Rental rates are high, as are return on investment numbers in the state, meaning that the state is experiencing growth beneficial for real estate investors. Pittsburgh, Philadelphia, and Allentown are particularly lucrative cities to invest.
However, regardless of which city you invest in, you must understand Pennsylvania landlord-tenant laws to rent properties in the state.
Landlord-tenant laws govern the relationships between landlords and tenants in each state by specifying each party's responsibilities and remedies under the law. You may think that understanding the law is the job of your lawyer. However, because legal violations affect your finances, reputation, and future success, it's your business too.
This article is an overview of the major landlord-tenant laws to know in the state of Pennsylvania.
Interesting Information about piso wifi 10.0.0.1 pause time
Required Disclosures
Required disclosures are important statements or information that landlords are required to disclose to tenants in the lease agreement before it is signed. They often pertain to property policies, environmental contaminants, inspection reports, or tenant remedies granted to renters by the law.
What is a landlord required to disclose in Pennsylvania? There is only one required disclosure in Pennsylvania, and it is actually mandated by the federal government, not the state. The lead-based paint disclosure requires landlords to include a pamphlet about lead-based paint hazards in the rental agreements for properties built before 1978.
This pamphlet is pre-prepared by the Environmental Protection Agency, and it was created in response to the Residential Lead-Based Paint Hazard Reduction Act of 1992.
Security Deposits
Security deposits are highly regulated in most states. Pennsylvania is no different. Landlords in this state may not legally charge more than two month's rent for security deposits during the first year, then one month's rent for subsequent years.
When it's time to return security deposits, landlords must pay tenants the interest on their deposits after the second year of holding them. They must be refunded within 30 days of lease termination, excepting any funds you withhold. However, the Pennsylvania security deposit law normal wear and tear rule designates that landlords may not withhold funds for anything that classifies as typical wear and tear on the property. This would include routine maintenance and/or cleaning.
Rent and Other Fees
Fortunately for landlords, there are few laws that regulate rent and other related fees in Pennsylvania. There is no statewide rent control in Pennsylvania, and application fees, late fees, and grace periods are also unregulated. There are no PA lease agreement laws that designate how much you can charge for a late fee or how many days you must wait before charging one.
One fee that is regulated is the non-sufficient funds or bounced check fee. The service fee for a bounced check in Pennsylvania is limited to $50. This means you may legally charge up to $50 if a tenant writes a check for rent that ends up bouncing.
Fair Housing Protections
Most landlords are aware of the landmark federal law protecting tenants' rights – the Fair Housing Act. However, not all landlords are aware of their state's additional fair housing protections. In Pennsylvania, the federal protections for race, color, national origin, religion, sex, familial status, and disability are expanded on with the additions of age, ancestry, and pregnancy as protected classes.
Fair housing laws are strictly defended in court, so be sure to have a legal expert review your policies to ensure they are compliant.
Evictions
Eviction laws are also highly regulated across the U.S. To fully understand the eviction process in Pennsylvania, you should contact a knowledgeable eviction lawyer who works in the state where you rent properties.
However, eviction law in Pennsylvania does designate two specific eviction notices you should know. If your Pennsylvania tenant stops paying rent, you may send them a 10-day rent demand or (pay-or-quit) notice. You must give the tenant ten days to pay their overdue rent before you can legally apply late fees or file for eviction.
More info about
If your tenant violated another term of the lease (besides nonpayment), the law requires you to send a 15-day quit notice for tenancies lasting one year or less. The notice is a 30-day quit notice for tenancies lasting longer than a year.
Conclusion
Landlord-tenant legislation might not be the most interesting thing you read this year, but it very well might be the most impactful. Knowing and understanding these laws helps you safeguard your rental business and reputation for the future.